First IITTI exam in China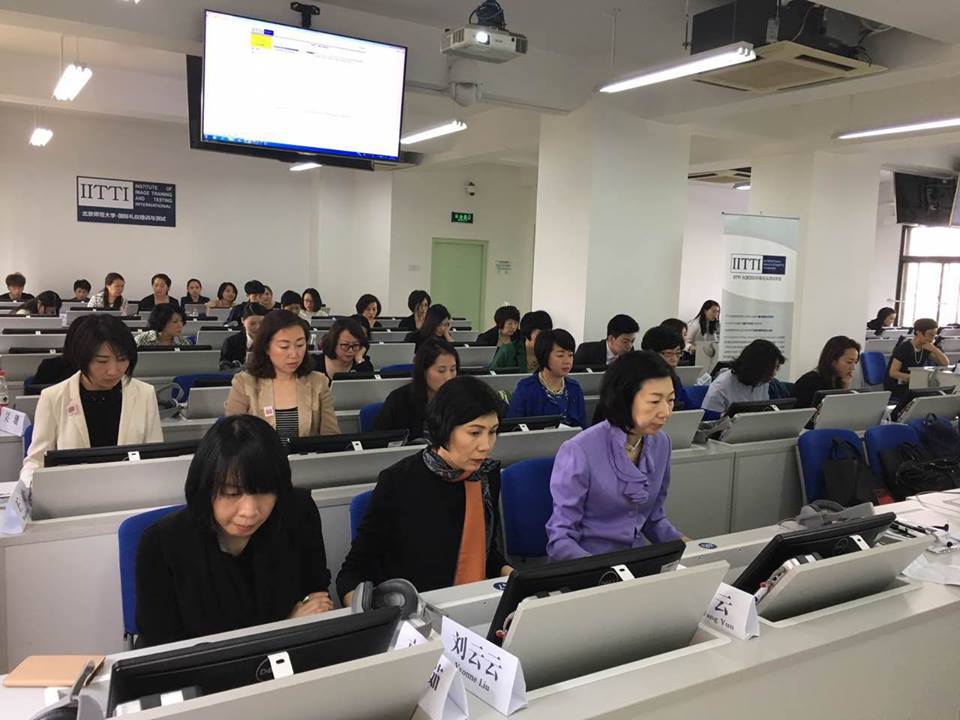 May 13, 2017
It is not only learning business image and etiquette that is important, but a job-seeker needs to prove it!
Image consultants understand this. And on April 30, 52 image consultants in China took the next-step in providing an international standardized certification system by getting first-hand experience in sitting for the IITTI exam themselves at the Beijing Normal University (北京师范大学).
Under the auspice of the Association of Image Consultants International (AICI) Beijing Chapter, together with an intensive review session by one of IITTI's founding directors, Christina Ong, AICI CIM, these enthusiastic image consultants experienced first-hand what it meant to be IITTI-certified!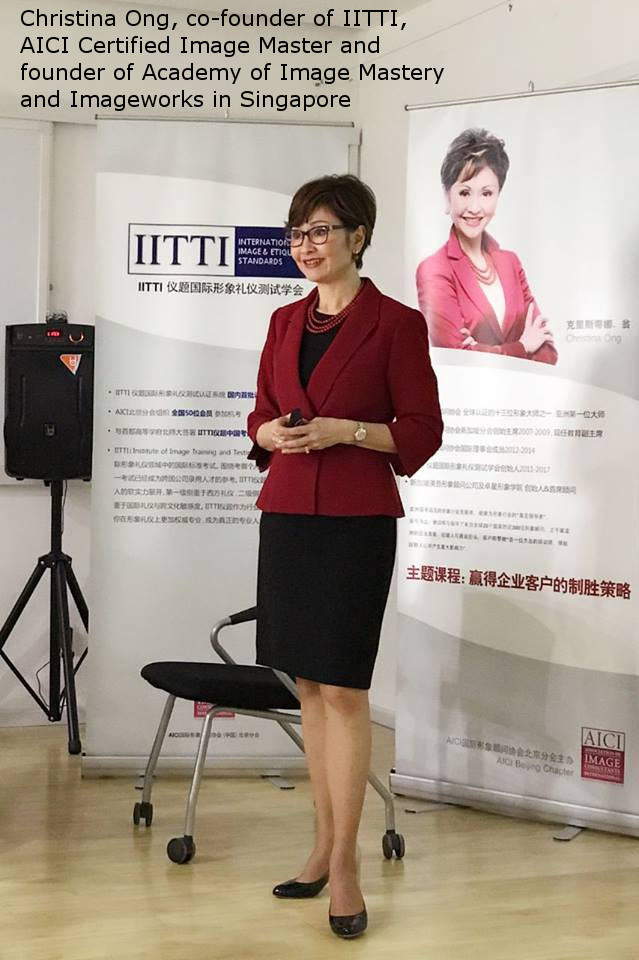 Besides a written exam, the IITTI Level 1 exam also requires three videos:
Rocktell resume video
Greeting video
Monitoring video
The Rocktell Open Interview Videos are to make exam-takers be more aware of the practical side of image & etiquette and that it is not just an academic study. Exam-takers are required to answer an impromptu question in order to show their "think on their feet" communication skill. Rocktell videos are not required at this time in China.
The greeting videos (sample below) are done right before exam-takers are admitted into the exam room on examination day. This is a security measure to prevent impostors to sit in the exam.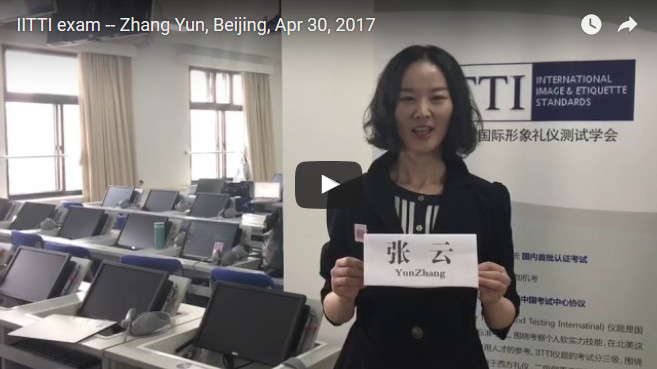 The monitoring video is done during the entire exam session to prevent any cheating.
In order to prepare for the exam, a core team (below) was set up in working with Christina Ong on translating materials into Chinese. From L to R: ZHANG Ling "Grace" (张玲), professor at Beijing Normal University, Irene Lee (李昀), AICI Beijing Chapter President, ZHOU Jiali "Julie" (周加李), lecturer at China Foreign Affairs University(中国外交学院). Photo taken at Beijing Normal University.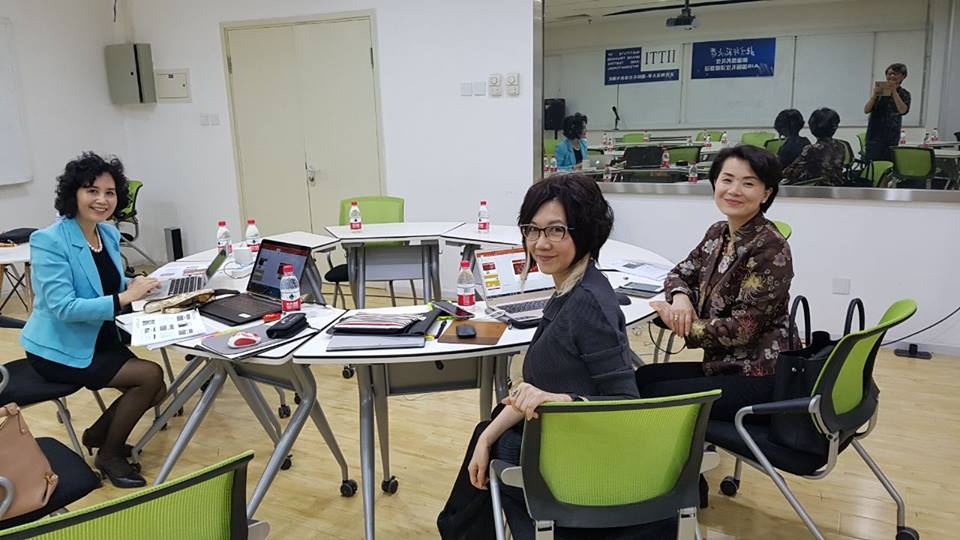 IITTI (pronounced as "ET") is similar to other popular standardized exams such as TOEFL, IELTS, and GMAT, except IITTI focuses on business soft skills such as personal appearance, professional behavior, and business communication.
For more about IITTI, visit
https://www.linkedin.com/company/iitti