IITTI Board Agrees on Licensing of IITTI Trainers
IITTI Board Members Lilian Bustamante, Christina Ong, Lynne Marks, Deborah King, Riet de Vlieger, Patrick Chun, Kimberly Law during the AICI international conference in Washington, DC, USA in 2015
Jan 5, 2018
Due to the increasing demand for the IITTI certification, and to protect the consumers from unqualified trainers offering an IITTI training program, the IITTI Board of Directors agreed to the establishment of an independent organization called ISSTA (International Soft Skills Trainer Accreditation) to be headed up by Patrick Chun, executive director of IITTI.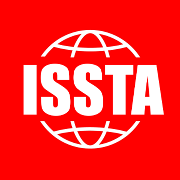 ISSTA will gradually implement a comprehensive train-the-trainer (TTT) program around the world, and begin to license qualified graduates of this program where they can call themselves "Licensed IITTI Trainer".
Details at
http://www.ISSTA.ca
IITTI (pronounced as "ET") is similar to other popular standardized exams such as TOEFL, IELTS, and GMAT, except IITTI focuses on business soft skills such as personal appearance, professional behavior, and business communication.
For more about IITTI, visit
https://www.linkedin.com/company/iitti